Because the symptoms may resemble those of other conditions, pancolitis can be difficult to diagnose. Doctors may use a variety of tests to eliminate the possibility of other diseases and to confirm a diagnosis of pancolitis. Your regular doctor will likely start with a physical exam and may send you to a gastrointestinal specialist, or a doctor who specializes in digestive problems. Blood tests and stool samples can help a doctor find evidence of infection and of inflammation. A colonoscopy or sigmoidoscopy may also be done to diagnose pancolitis. Both of these tests involve using a flexible, narrow tube with a camera at the end to see into the colon. During these tests, a doctor may also take a tissue sample from the colon to analyze under a microscope. If a colonoscopy cannot be performed, or if there are severe complications, a doctor may use a barium dye enema, an X-ray, or a CT scan to examine your intestinal tract and abdominal area.
Continue Learning about Ulcerative Colitis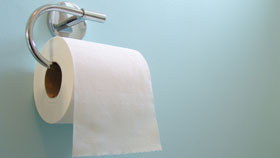 Ulcerative Colitis is a type of Inflammatory Bowel Disease (IBD) that affects the lining of the lower intestine and the rectum. Learn more about ulcerative colitis from our experts.