There is no definitive cure for ulcerative proctitis, but often the symptoms can be controlled with long-term treatment. Medication can help reduce the inflammation in the rectum. You may need to take medication on an ongoing basis to keep the symptoms from flaring up again.
Continue Learning about Ulcerative Colitis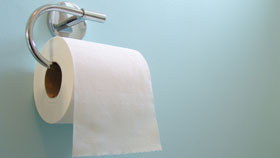 Ulcerative Colitis is a type of Inflammatory Bowel Disease (IBD) that affects the lining of the lower intestine and the rectum. Learn more about ulcerative colitis from our experts.