Sometimes, people will attempt to stretch beyond the limits that the body can handle, which may cause pain. Stretching should only go until there is slight muscle tension. In special populations like seniors and those with neuromuscular disorders it is possible for pain to be present during stretching. Individuals with osteoarthritis, joint replacement or other joint pathologies may experience pain during stretching. Stretching should be avoided in individuals with acute muscle strains or joint injuries. Individuals with acute rheumatoid arthritis should also avoid stretching. Stretching individuals who have these issues may exacerbate the issue or cause additional injury.
When doing stretching exercises, problems can arise if you don't pay attention to the kinetic chain that connects all the parts of your body. For example, a force that acts on your feet will be felt in your knees, hips, lower back, and upper back. If your knee hurts, and you only stretch and strengthen the muscles around it, you may improve slightly, but you will not get the same effect as you would if you addressed your entire body.

Consider the following scenario. Jim has left knee pain. His doctor does some tests and tells him it's okay to exercise. The doctor gives Jim exercises to stretch and strengthen his quadriceps and hamstrings. These are the primary muscles that work directly on the knee; the quadriceps extends the knee and the hamstrings flex it. However, what if Jim's hip flexors are tight?

When one component of your biomechanics is altered, the rest will follow. For example, if Jim is an average middle-aged man, his hip flexors are probably tight and pull his upper pelvis forward, which alters his center of gravity and movement. To compensate, his lower back has to overextend backward-this is one of the reasons that tight hip flexors so often contribute to lower back pain. Increased pressure is placed on parts of the knee that are not designed to cushion the increased loads. The end result is that, despite stretching the immediate muscles around the knee, increased stress will continue to be placed on the knee simply because the hip flexors were not stretched.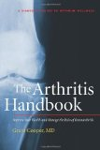 Continue Learning about Stretching