Getting enough sleep is critical for maintaining testosterone levels, which also impacts a man's erection and ability to have sex. In this video, urologist Harry Fisch, MD, explains why it's important for men to get 8-10 hours of sleep per night.
Fewer than seven hours of sleep a night increases the secretion of endothelin-1, a compound in the body that is actually a powerful blood vessel constricting agent in both men and women. The result is that less blood gets to the sexual organs, possibly contributing to sexual dysfunction. Less sleep also causes an almost immediate (within one week) 10% to 15% reduction in your daily testosterone levels, which thankfully can be restored back to normal with regular sleep.

A sleep condition, obstructive sleep apnea (OSA), which causes a person to awaken many times a night due to slight breathing interruptions, can result in decreases in other important compounds (not just testosterone) that are needed in higher amounts to cause erections.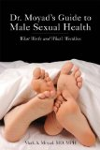 Continue Learning about Sleep Basics