Your diet can indeed affect your sleep; what you eat at night can help you fall asleep by increasing the levels of serotonin in your brain. Watch me explain the foods to embrace and those to avoid for healthy sleep.
You may not think what happens at your dinner table has much to do with your nights of tossing and turning, but there is a connection. Diets high in refined sugar can cause indigestion and trigger insulin surges that interfere with the hormones that affect sleep. The solution: low-fat and high-fiber foods.
Continue Learning about Sleep Basics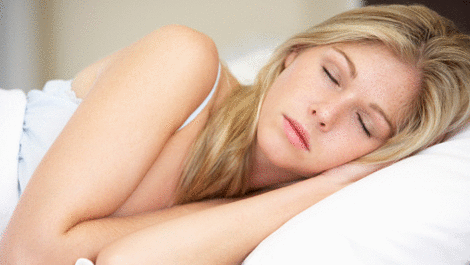 Sleep is beneficial to your overall health. Getting a good night's sleep aids in memory recall, appreciation of loved ones and mental alertness. When sleep doesn't happen it can lead to lethargy, irritability and an increase risk ...
of certain diseases. Learn tips for getting a good sleep and the impact of sleep deprivation to your overall health.
More