The first thing a doctor can do for rosacea is to diagnose the condition and the subtype that you have. Although there is no cure for rosacea, there are many ways to manage and improve your symptoms. Your doctor can prescribe topical and oral medications to treat rosacea, as well as recommend the best sunscreens and moisturizers for your particular skin. Your doctor can also help you identify and avoid the triggers that lead to your rosacea flares.

In some people, laser and other light treatments may help improve rosacea. If you experience skin thickening, procedures including laser treatments, dermabrasion, or electrocautery can remove excess tissue, giving skin a smoother appearance. Your doctor can help you decide what type of treatment is best for you.
A doctor can prescribe a topical antibiotic such as metronidazole (MetroGel), which works as a powerful anti-inflammatory, or Finacea, made from azelaic acid, which has anti-inflammatory properties, to control symptoms. Finacea is used for the papular, bumpy kind of rosacea, but it can be too strong for some people. Sulfa medications (lotion or cleansing pads) also work as anti-inflammatory antidotes. New low-dose oral antibiotics such as Oracea provide another way to reduce inflammation but don't have the antimicrobial properties or side effects of stronger antibiotics. I often combine low-dose systemic medication with the topicals (MetroGel or a sulfa-based lotion) for moderate or severe conditions. Another magic bullet is a low dose of a beta-blocker such as propranolol, a systemic medication designed for high blood pressure that helps prevent vasodilation and its ensuing redness. (I've used this for many blushing brides with great success.) Doctors don't prescribe topical steroids for rosacea. Though they can calm it initially, steroids cause a rebound rosacea flare-up soon after you stop applying the medication.
Intense pulsed light (IPL) treatments augment topical or systemic medications by eliminating the superficial blood vessels that contribute to flushing. As with acne, if someone is seeing me for rosacea I start with medications first and then move on to procedures that target inflammation. I've found IPL to be absolutely the most effective light or laser therapy for rosacea because it eradicates extra vessels (by inducing apoptosis, or programmed cell death) without causing bruising and with relatively no downtime or discomfort. IPL can disintegrate thousands of blood vessels at once with its larger, broad surface, whereas a vascular beam laser, which is shaped like a pen, gets fewer at a time. I use Vbeam for cases of severe rosacea, when I need a more powerful machine to tackle stronger and bigger vessels. Most patients need about five treatments spaced out by three to six weeks. It takes at least three sessions for the IPL to kill off enough blood vessels to see a difference. Eventually rosacea is bound to return, but if you're diligent with sun protection and avoid your triggers, positive results will last a lot longer.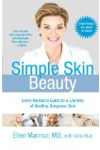 Continue Learning about Rosacea