Self-treatment is vital to managing rosacea day to day. Rosacea is a chronic (long-term), persistent acne-like skin condition that usually affects middle-aged and older adults. There is no cure for rosacea. The way to control rosacea symptoms is to use daily self-care, avoid rosacea triggers such as the sun and hot beverages, and use medical treatments if necessary. Here is an example of a rosacea self-treatment regimen:
Wash your face twice a day with gentle cleansers or soaps. After washing, pat your skin dry with a soft towel.
Avoid using fragranced products and abrasive materials on your skin.
Use only skin products that are approved for rosacea skin (your doctor can guide you on the use).
Avoid using water that is too hot or too cold when you bathe or wash your face.
Avoid personal rosacea triggers such as sun exposure, emotional stress, extremes in temperature, wind, humidity, heavy exercise, red wine and other alcohol, hot baths, coffee, and spicy foods.
Use rosacea medications and topical therapies as prescribed by your doctor.
Always wear sunblock, and know your personal rosacea triggers so you can avoid them. Gravitate toward using anti-redness cleanser and a moisturizer that contains anti-inflammatory ingredients such as allantoin, aloe, or chamomile. Anyone with moderate to severe rosacea should see a dermatologist, who can get this chronic situation under control with medications.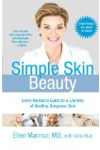 Continue Learning about Rosacea