Rosacea is a common skin disease that causes redness, pustules and swelling of the face. Early on rosacea starts as a redness that comes and goes. As the condition progresses you may develop pimples, papules and enlarged blood vessels. While you cannot prevent rosacea, there are triggers you should be aware of. Drinking caffeine, consuming hot spicy foods, becoming overheated, exercising and drinking alcohol can all flare rosacea. You should avoid rubbing or scrubbing the face, a refrain from using cosmetics and skin care products that contain alcohol. Make sure to use a sunscreen daily since sun exposure will trigger rosacea in some patients.
To prevent rosacea flare-ups, it is important to avoid any skincare product that has a fragrance, as well as scrubs, abrasive materials, and dry brushing. Avoid extreme temperatures for bathing and cleansing the face. Instead, use tepid water for washing and rinsing.

Other common triggers to watch out for include sun exposure, emotional stress, hot weather, wind, heavy exercise, alcohol, cold weather, hot baths, spicy foods, and humidity, among others. In one National Rosacea survey, researchers found that 81 percent of the patients surveyed said that the top trigger for rosacea flare-ups was sunlight. Sunscreen with a sun protective factor (SPF) of at least 15 must be used 365 days a year to prevent rosacea outbreaks. In addition, red wine has a natural pigment which tends to redden the skin tissue on the face and forehead in patients with rosacea. Avoidance of red wine is often recommended during rosacea flares.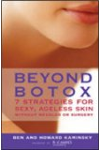 Rosacea cannot be prevented. However, it can be better controlled as you learn more about what triggers it. Taking very good care of your skin can also limit the severity of the condition over time.
Continue Learning about Rosacea