Great question... As mentioned by my colleagues, you should look for nationally recognized certifications, years of experience, specializations and testimonials. Most health clubs, gyms, and wellness centers offer a complimentary fitness orientation with a trainer. This is a good way to tryout a personal trainer's style, personality, and training methods to see if it is right for you. I hope this helps and have fun!
It is important to look at a personal trainers credentials and testimonials but it's just as important to know how they interact with people and what their philosophy of training is.
You want a personal trainer that is going to work for you. You want to know that they are going to be invested in you and your goals and that beyond the physical training aspect that your trainer has some knowledge in motivation and coaching. A trainer should be friendly, outgoing and personable. They should listen to your needs and wants and be able to be creative and adaptable to those needs and wants. A personal trainer should be a good listener and have the ability to do more listening than talking. Their expertise is important but what's more important is that they are able to help you sort through what you need and want and then develop a plan collaboratively with you that includes mental and physical goals.
For best results you should look for an NASM Certified Personal Trainer or NASM-CPT. They complete a thorough education curriculum and must pass an NCCA Accredited Examination to earn their credential. They also must maintain a current CPR/AED Certification.
Each NASM-CPT is required every two years to recertify in order to keep their certification valid by completing continuing education to ensure that they are staying current with the latest evidence to support new training principles and techniques.
NASM Certified Personal Trainers are also the only trainers in the industry who have been trained to deliver an evidence-based and systematic training system, the OPT Model or Optimum Performance Training.
OPT provides a progressive training system for any goal that incorporates various modalities of training and can be specifically customized for any user.
The credentials from a personal trainer should include:
Are they certified from recognizable organizations? Some organizations include: NASM, ACSM, NSCA, and ACE.
Do they have a degree in the field? These degrees include exercise sport science, physical education, sport management, etc.
Years of service in the field. If they do not possess any of the above and have only been in the field for a short period of time then find out what their background is prior to starting any training.
The above are some of the many items to look for in a trainer. Next, find someone you are comfortable with and be vocal with your trainer. Do not do something just because they say it will work, if you are uncomfortable with the exercise, let them know and if they are truly qualified then they will be able to find another exercise that will benefit you just as much.
There are a couple of things to keep in mind when looking for a trainer.
It is important to find a trainer with a certification from NASM, ACSM, NSCA, and ACE. These organizations are accredited and have in-depth certification courses.
Ask if they have a degree in exercise science or another fitness related degree.
In the event they do not have a degree, ask how many years of experience they have in the field. Chances are a trainer with 20 years in the field has gained a lot of experience in helping people. Talk to one of their clients if possible to find out why they train with that particular person.
Personal training is just that…personal. You should be comfortable with your trainer and be able to speak your mind. A qualified trainer with years of experience will listen and be able to adjust exercises to fit a client's needs or know how to strengthen both a client's body and mind to get them to the next level. I look at finding a personal trainer similar to finding a beautician. You will be spending 1 hour or more at a time with them, so you want to pick someone who will make the time enjoyable.
Certification from a nationally accredited program such as NASM.
First Aid
CPR with AED component
Ongoing continuing education
Those are minimum!!
A degree in exercise, health science or health promotion in addition to accreditation is a great addition as well but not everyone will have that. Experience and a willingness to learn and take constructive criticism are necessary. Reliability, Honesty, Integrity and Ethics are also must haves!!
A personal trainer should be certified by an accredited organization. Some great ones to look for are NASM, ASCM, and NSCA. These certifications are thorough. A trainer should also be Red Cross certified in CPR/AED.
First and foremost a personal trainer should be certified through a reputable authority. Most also have a degree in exercise fitness but the minimum you should look for is a certification. A Certified Personal Trainer should be approachable and knowledgeable in the field of exercise. We all have our specific niche or things in out business that we like to do because we are naturally good or experience at it. Some like to specialize in weight loss while others like to specialize in muscle gain or hypertrophy and again others like sports training.
When looking for a personal trainer, you want to get one that is capable of catering to your goals. I have been most successful at weight loss, strength training and sports training. Those are my strengths. They are what I am naturally good at.
You want a trainer that is organized. He or she will have your program design ready upon your first session and it should be designed according to your needs. Your trainer should have already have given you an assessment and taken note of your strengths and weaknesses and built your program accordingly.
So in summary you want your trainer to be certified, approachable, organized and specialize in whatever your goal is. If your goal is sports performance then you want your trainer to know something about sports training. The Performance Enhancement Specialist certificate is great for this example however if the person was a former athlete or coach and have some experience in the sports arena that is good also.
There are several certifying organizations for personal trainers. I would insist that your trainer has a degree such as a Bachelor of Arts (BA) or Bachelor of Science (BS) with a specialty in exercise physiology or sports medicine, or is certified by one or more of the following organizations: ACSM (American College of Sports Medicine), ACE (American Council on Exercise), NSCA, (National Strength and Conditioning Association), NASM National Academy of Sports Medicine), or AFAA (Aerobics and Fitness Association of America). Each organization has specific and different requirements for certification, but such certification is a minimum to insist on.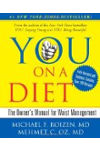 At minimum be a certified personal trainer from a properly accredited agency. NASM, ACSM, NSCA, ACE, IFFA, AAFA are some of the bigger ones. Anything above that is a bonus. Someone with a Bachelors in Exercise Science or Kinesiology can also work as a personal trainer.
Personal Trainers should be nationally certified/accredited;(NASM, ISSA, NPTI, ACE, AFFA, ACSM, a 4 year degree in physiology, etc.) They should also have certification in CPR, AED, and First Aid.
A good personal trainer should have a degree in the exercise science or related field. They should have their up-to-date CPR and First Aid through the American Red Cross. They should hold one of the following certifications NASM - CPT or PES, NSCA - CPT or CSCS.
Continue Learning about Personal Trainers and Fitness