Eating fish seems like one of the healthiest food choices you can make; fish is low in fat and high in protein and brain-supporting omega-3 fatty acids. Unfortunately, their homes -- our oceans, seas, and lakes -- are filled with pollutants. One of the most potent is methylmercury, which once absorbed by algae sets off a chain of toxic accumulation: Small fish eat the algae, bigger fish eat the smaller fish, and so on up the food chain until these mercury-packed fish find their way to your supermarket.
When mercury gets into our bloodstreams, it goes right to our brains and attacks our nervous systems. Left untreated, it can cause permanent neuropsychiatric brain damage, learning disorders in children, autoimmune disease, and even heart problems.
This content originally appeared on
doctoroz.com.
Fish and shellfish can be an important part of a healthy diet, since they contain high-quality protein and beneficial fats. The omega-3 fatty acids found in cold-water fish are called essential fatty acids - we need to get them from foods because our bodies cannot manufacture them. Unfortunately some fish also contain high levels of mercury and other toxins.

The U.S. Environmental Protection Agency advises women of childbearing age and young children to abstain from eating shark, swordfish, king mackerel, and tilefish to avoid mercury poisoning. Fresh tuna also contains high levels of mercury. Canned tuna should be eaten no more than once a week; light tuna often has less mercury than albacore. Mercury can cross the placenta of pregnant women and affect the neural development of the fetus. In addition, it can be passed to an infant through breast milk.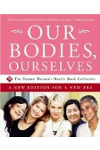 Continue Learning about Nutrition