Being overweight means a larger body mass and more resistance to flow, says Vishva Dev, MD, from Los Robles Hospital & Medical Center. Watch this video to learn what that means for the heart.
Learn why being overweight puts added pressure on the entire vascular system. Watch this video with internist Marc Lavin, MD from West Hills Hospital & Medical Center.
Being overweight causes high blood pressure because the more you weigh, the more blood that needs to supply oxygen and nutrients to your body. This causes an increase in pressure.

Being overweight and/or obese can cause high blood pressure in a variety of ways. When there is increased weight it takes more pressure to move the blood around the body. When the weight gain is in the abdominal area there is a greater risk for high blood pressure because this type of fat is more likely to cause the arteries to become thick and stiff. When the pipes (the blood vessels) get stiff it is harder to push the blood through. When it gets hard to move blood around the body there is an increase in adrenalin. This will increase salt retention and further increase blood pressure.

Obesity is associated with sleep apnea and diabetes, which both carry an ncreased risk of high blood pressure.

The good news is that when you lose weight (even a small amount) the blood pressure can go down and the blood vessels can lose their stiffness. In addition, diabetes and sleep apnea can improve. The key is to eat healthy and exercise to prevent the complications of being overweight.

Many factors can cause high blood pressure, including stress, high levels of sodium, lack of calcium, lack of potassium from eating too little fruits and vegetables, and lack of physical activity. But it's also clear that being overweight directly leads to high blood pressure. This happens in part when the kidneys, squashed by fat, feign death unless they are fed with a higher blood pressure (your kidneys are the organ primarily responsible for regulating blood pressure).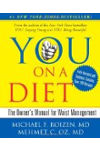 Continue Learning about Hypertension

Clinically known as hypertension, high blood pressure can cause a host of problems if left untreated. The most common type of cardiovascular disease, high blood pressure causes our hearts to work harder by forcing blood to push ag...
ainst the walls of our arteries at an elevated level. Hypertension is the leading cause of strokes and heart attack. It also increases your risk of having heart and kidney failure and hardening of the arteries, a condition called atherosclerosis.
More