Research suggests that a diet plentiful in potassium lowers blood pressure, especially in salt-sensitive individuals who respond more intensely to sodium's blood pressure–raising capabilities. Potassium helps negate some of the blood pressure-raising effects of excessive dietary sodium as it causes the kidneys to excrete excess sodium from the body. Reducing sodium levels in the body helps lower blood pressure.
Take Home Message: Try to lower the sodium in your diet but at the same time add more potassium-rich foods such as fruits, veggies, and low fat dairy to your diet.
High blood pressure affects one in four Americans. It makes your heart work harder, damages arteries, and increases your risk for heart disease. Limiting sodium can help reduce this risk. But you may also be able to improve your blood pressure by adding more potassium and calcium to your diet.
Too much sodium used to get all the blame for raising blood pressure, but now it's clear that too little potassium is also a culprit. Because potassium is found mainly in fruits and vegetables, which most Americans don't eat enough of, and sodium is found in processed foods, which Americans eat too much of, you can see why the average American has a 90 percent likelihood of developing hypertension in his or her lifetime. So, in addition to cutting back on sodium, you must also eat more potassium.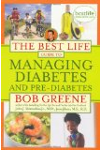 Continue Learning about Hypertension