Sleep needs are different for different people at different ages. Current data suggests that getting your sleep in one long stretch results in better sleep quality than getting your sleep in short stretches even if the number of hours spent sleeping is the same. On average humans tend to sleep between 6.5 and 8.5 hours.
This question really has two parts to it. First, yes, adult humans are supposed to sleep straight through the night. It is clear that 8 hours of continuous sleep is more restorative than 8 hours broken up into separate times over a twenty four hour period (sometimes referred to as "poly-phasic sleep"). Babies and small children are poly-phasic sleepers until the sleep mechanism matures to the point where they are able to attain their 24 hour sleep needs in a consolidated night time period (additionally, as children get older, sleep needs diminish every year that passes). Older adults, typically after 70+ years, will begin to become poly-phasic sleepers again. The reason for this being that they too are unable to attain their 24 hour sleep requirements over their night time sleep period due to the waning robustness of the sleep mechanism as they age (total sleep needs are fairly stable over the course of our adult life). Napping at this end of the age spectrum is often a normal phenomenon.
The second part of this question is: Do all humans need 8 hours of sleep? The answer to this question is no, not all humans. It is clear that when populations are evaluated, averages of 7-8 hours tend to be the norm, however, there is a huge amount of variability between individuals in terms of what their respective individual needs are. None the less, large scale epidemiologic studies have suggested that sleeping less than 5 to 6 hours/night is not good for you. These studies have demonstrated that insufficient sleep increases the risk of diabetes, high blood pressure, coronary artery disease, obesity, and all cause mortality. In fact, a study from 2008 demonstrated that those who slept longer, had a lower likelihood of coronary artery disease (the risk reduction was 33% per hour of sleep, equivalent to the risk reduction of lowering your blood pressure by 16.5 mmHg!). It is important to keep in mind that everyone has their own individual sleep requirements. If you are someone who feels perfectly rested and has no daytime consequences on 6 1/2 to 7 hours of sleep per night, and are unable to extend your sleep beyond this period, then you should not be striving to sleep 8 hours/night. Equally so, if you sleep 8 hours/night but are still sleepy during the day, you may not be fulfilling your nightly requirements (or may have a co-existing sleep disorder). The take home message is: You need what you need.
The answer seems obvious, but not so fast. You may know about the nooner, but there used to be such a thing as the medieval midnighter. In those times, people would go to bed when it was dark in the early evening; wake up in the middle of the night for a few hours and have a meal, go to the bathroom, have sex; then go back to sleep for a few hours. Most mammals, in fact, don't sleep eight hours in a row.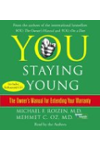 To answer this question, it's useful to look at studies that compare sleep amounts and mortality. In a study published in the Archives of General Psychiatry, Daniel Kripke, M.D., tracked more than 1 million adults to find out which sleep durations corresponded to a longer life. He and his colleagues at the University of California at San Diego found that people who slept seven hours a night had the lowest rate of death over a six-year period. People who slept more than seven or less than five hours nightly had a greater risk of dying, though it is unclear whether this risk is due to the sleep habits themselves or to an underlying health problem, such as depression or heart disease.

This study doesn't tell any single person exactly how many hours of sleep is best for her own body, but it is reassuring, especially for people who are simply not capable of sleeping more than five, six, or seven hours a night. They can stop worrying about reaching the magic eight-hour number and know that the amount of sleep they're getting is not adversely affecting their health. Better still, this study suggests that we can all take a more relaxed and intuitive approach to sleep.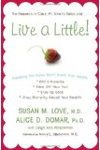 Most studies on this subject suggest that seven to eight hours of sleep is ideal for most people. We're learning that even an hour less of sleep a night takes a toll on the ability to concentrate during the day. Some people need more than eight hours of sleep per night, and some need less. Children and teens typically need more, while the elderly need less, but this can also vary.
Continue Learning about Healthy Sleeping