Interestingly, sleep is your body's default state; you're supposed to be in a sleep state all the time. The way you fall asleep is through the activation of the neurotransmitter gamma-aminobutyric acid, or GABA.

Now, the reason you're not asleep is that your hypothalamus secretes a chemical called acetylcholine to wake you up. When you're asleep for a long time, you experience a buildup of chemicals, and the acetylcholine wins. (That's how caffeine seems to work, by influencing levels of acetylcholine.) In contrast, a chemical called adenosine builds up with activity and hinders acetylcholine, so we get tired.

As the day wears on, your sleep drive builds as acetylcholine and other chemicals that induce wakefulness decline. Meanwhile, your melatonin rises several hours before bedtime, eventually overpowering what's left of your acetylcholine. So if you have trouble sleeping, then it's actually your preparation for your default state that's broken, indicating you have a very fundamental biological defect that needs some examining.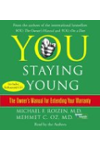 Continue Learning about Healthy Sleeping

Healthy sleep isn't just about getting enough sleep; getting the right kind counts, too. While you sleep your brain stays active, and it actually takes several stages of sleep to make you feel well and refreshed. Just how much sle...
ep we need changes as we age, from 16 to 18 hours a day for newborns to 7 to 8 hours a night for adults. If you find yourself feeling tired or fatigued during the day even after a full night in bed, you may have a sleep disorder. See your family doctor or a sleep specialist for help.
More