Store whole, dry jicama in a plastic bag in the crisper drawer of the refrigerator for up to two weeks.

To maintain both quality and safety, store peeled and cut jicama in a sealed container in the refrigerator at below 40 °F or freezes it. If the jicama is cooked, also store it in a sealed container in the refrigerator. It should keep for up to 3 days.
Store pieces, wrapped in plastic, in the refrigerator crisper, where they will keep for up to one week. Whole jicama can be kept in a cool, dark place for up to two weeks and will store for up to three weeks refrigerated, uncovered in the vegetable crisper. However, if it is not stored properly, jicama will quickly mold. If you do not use all of the jicama, peel it, cut in slices or cubes, place in an airtight container cover with water to maintain crispness, and store refrigerated for up to three days. Cooked jicama will keep for three days refrigerated.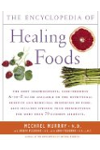 More About this Book
Encyclopedia of Healing Foods
From the bestselling authors of The Encyclopedia of Natural Medicine, the most comprehensive and practical guide available to the nutritional benefits and medicinal properties of virtually everything...
Continue Learning about Food Storage & Health