Since almonds have a high fat content, it is important to store them properly to protect them from becoming rancid. Store shelled almonds in a tightly-sealed container in a cool, dry place away from exposure to sunlight. Keeping them cold will further protect them from rancidity and prolong their freshness. In the refrigerator, almonds will keep for several months; while in the freezer, they can be kept for up to one year. Shelled almond pieces will go rancid more quickly than whole shelled almonds. Almonds still in the shell have the longest shelf life.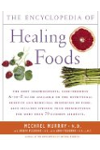 More About this Book
Encyclopedia of Healing Foods
From the bestselling authors of The Encyclopedia of Natural Medicine, the most comprehensive and practical guide available to the nutritional benefits and medicinal properties of virtually everything...
Almonds, like all nuts, contain fats which can go rancid over time. Store almonds in the pantry in containers. If you do not use the almonds within two months put them in the refrigerator to keep fresh. Nuts have a bitter odor when they turn rancid. Always check the expiration date on the bag or can before eating.
Continue Learning about Food Storage & Health