Brazil nuts, and all nuts, have a high fat content which make them more likely to go rancid. Heat, light, and humidity will also speed up spoilage. Brazil nuts that are still in the shell will keep for three to four months at room temperature in a cool dry place. They should be kept in their original package or once the package is opened transfer to a plastic bag or freezer container. For longer storage keep them in the refrigerator or freezer. In the freezer they will keep for up to a year. If they are wrapped properly, the flavor or texture will not be affected.
Because Brazil nuts' high polyunsaturated oil content makes them especially susceptible to rancidity, shelled nuts should be stored in an airtight container in the refrigerator or freezer, where they will keep for one to two months.

Unshelled Brazil nuts will remain fresh for four to six months if they are kept in a cool, dry place away from humidity and insects.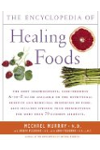 More About this Book
Encyclopedia of Healing Foods
From the bestselling authors of The Encyclopedia of Natural Medicine, the most comprehensive and practical guide available to the nutritional benefits and medicinal properties of virtually everything...
Continue Learning about Food Storage & Health