Upfront anger is expressed directly toward the person or situation at which you are angry. This type of anger, if not overemphasized, is most acceptable as you express feelings to the one involved, usually your spouse or doctor. Statements such as "Yes, I hate it that I'm impotent," or "I feel so frustrated and angry when I want to express myself sexually yet am unable to" are acceptable if you do not follow through with violent outbursts.
Displaced anger originates from strong feelings toward the problem (in this case, impotence), but is directed toward a different person or event. For example, you may fuss at your wife one day and suggest that "maybe if she would take care of herself, you would no longer be impotent." Instead of expressing anger toward the initial problem, you yell at your wife, expressing displaced anger. This is most painful anger as you lose control and let the steam blow by spewing harsh words on innocent victims.
Inward anger is unexpressed, either verbally or nonverbally. Instead of speaking openly about your angry thoughts, you may let it boil up inside and eat away at your entire being, resulting in physical ailments such as nausea, tension headaches, muscle aches or even depression.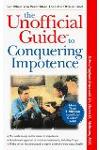 More About this Book
Unofficial Guide to Impotence
The Unofficial Guide to Conquering Impotence delivers the inside scoop on impotence: the truth about Viagra, what treatments really work, and how lifestyle changes can aid in conquering...
Continue Learning about Erectile Dysfunction