Yes, excessive alcohol intake can affect sexual function. Erectile dysfunction is more common in people who abuse drugs and alcohol. Lifestyle changes such as drinking less alcohol and quitting smoking may help improve sexual function. Chronic heavy alcohol consumption can affect erectile ability through altered hormone metabolism and nervous system involvement.
A daily glass of wine, beer, or single malt over dinner or after work with your buddies will not lead to erectile dysfunction (ED), inability to get or maintain an erection during sex. Overindulging, though, will short-circuit your sex life. Besides waking up with a major hangover, overdoing it will eventually lead to hardening of the arteries and cardiovascular disease, which interferes with blood flow to your equation is simple: the less blood flow, the soft and skimpier the erection. Unless you can drink in moderation, avoid alcohol if you want to be at your best in bed.

Surprisingly, one of the main causes of erectile dysfunction (ED) or impotence may be in that icy mug of beer you are enjoying right now! A common cause of difficulty with erection is overuse of alcohol. Small amounts of alcohol can help us relax and help remove inhibitions, which can help the sexual mood and actually increase sexual activity. Nevertheless, as the amount of alcohol in the blood increases, the alcohol only serves to depress the brain's ability to sense sexual stimulation.
Higher levels of alcohol depress other actions of the brain including coordination and judgment. As the brain becomes more depressed at higher alcohol levels, more physical and mental activities slow or stop, leading to loss of the ability to have erections.

One or two drinks daily may be safe for most people. However, everyone is different. This is why knowing your body is important, including when to stop drinking before sexual activity. Some experts recommend using alcohol after sexual activity rather than before if you happen to be sensitive to its effect.
With longer and steady use of alcohol, there can be damage to nerves that supply the penis and control erection as well as the development of liver disease and other chronic diseases that make sexual activity and erection more difficult.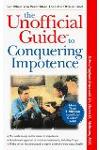 More About this Book
Unofficial Guide to Impotence
The Unofficial Guide to Conquering Impotence delivers the inside scoop on impotence: the truth about Viagra, what treatments really work, and how lifestyle changes can aid in conquering...
A little wine every day or two is good for your heart, and that's good for your sexual function. Men who drink moderately, one or two drinks a day, are actually at lower risk of developing erectile dysfunction (ED) than men who don't drink at all. But if a little is good, too much is clearly bad. Drinking too much alcohol at one time can interfere with sexual performance, as many a college student has found to his dismay. Drinking too much alcohol over months and years can do something far worse. It can cause ED.
Continue Learning about Erectile Dysfunction Causes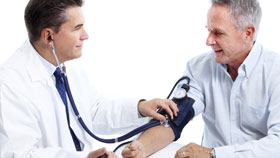 Erectile dysfunction (ED) can have several causes. Erectile function involves a complex relationship between neurologic, vascular, hormonal and psychological components. Speak with your doctor to determine whether your ED may be c...
aused by poor circulation, diabetes, obesity, smoking, medication side effect or stress and anxiety.
More