Alzheimer's disease is progressive, meaning its symptoms get worse and its victims become more disabled over time. In the beginning, people with the disease may have problems with simple memory-related tasks, such as writing checks or taking the bus. By the end, they "forget" how to use the toilet, eat or even walk.

Memory loss, however, is just one symptom. People with Alzheimer's often show significant personality changes or act inappropriately as the disease progresses. They may have mood changes, including depression. In the middle stages of the disease, they may become agitated and/or aggressive.
Physicians are sometimes reluctant to discuss in much detail what the future holds for someone with Alzheimer's disease. Their reticence is understandable. It's impossible to predict exactly how the disease will affect an individual because the symptoms and rate of progression vary. Some people develop severe psychiatric problems; others do not. A symptom can show up early or not appear until much later.

For some people, the decline is slow and gradual over a decade or longer; others experience a rapidly downhill course that ends in death within a few years. The symptoms are also influenced by the person's intellectual abilities before the illness sets in, and by other health problems, personality, coping skills, and family support.
Symptoms of Alzheimer's start out with forgetfulness (usually spotted when a person cannot remember the way home when in the neighborhood). A person may lose short-term memory-often telling you a story from their past multiple times in 15 minutes.

It then progresses to the point in which the person forgets major recent events (such as a presidential election) or recent things about themselves (such as a birthday celebration). Sadly, the person will continue to become more disoriented and confused until they can't remember their family members' names or faces, or their own.

Even in advanced stages, however, many people with Alzheimer's will still be able to remember remote events because long-term memory is the last to disappear.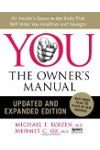 Continue Learning about Alzheimer's Disease Warning Signs & Symptoms