There are protein fragments in your brain that sound like the name of a Star Wars droid—beta-amyloid—and they're responsible for gunking up your power lines like overgrown vegetation or fallen branches. They're likely responsible for causing Alzheimer's disease.

The primary defect in Alzheimer's affects the input and output power lines of the hippocampus. Memory starts to fade. (The other physiological sign of Alzheimer's is the buildup of what are called neurofibrillary tangles. They're insoluble twisted fibers that build up inside neurons, like power lines getting crossed up and sending energy to the wrong location. These tangles influence intelligence.)

Now, a downed branch here and there won't do much to disrupt the flow of energy through your entire city, but what happens when a lot of branches or shrubs or trees fall on the same part of the grid? You're out of commission.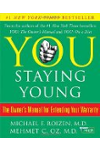 Continue Learning about Alzheimer's Disease Causes