Vitamin B1 (thiamine) rarely causes side effects and is generally safe for most people. Rarely, people may experience a severe allergic reaction to thiamine supplements, causing symptoms such as swelling of the mouth, face, lips or tongue; difficulty breathing; and hives. If these symptoms occur, get medical attention right away. Other side effects may include sweating, tingling, flushing, feeling of warmth, itching, chest tightness, fluid retention, nausea, restlessness, weakness, discolored skin or hives. Talk to your doctor if you develop any unusual symptoms while taking thiamine.


Continue Learning about Vitamins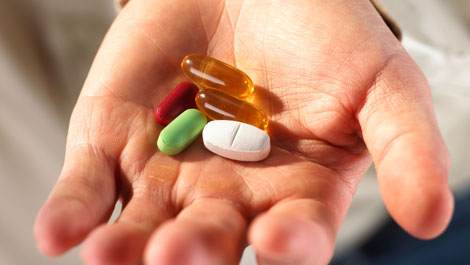 In the United States, the Food and Drug Administration (FDA) regulates vitamin supplements and provides recommended daily amount information. The FDA says that we should pay attention when considering vitamin supplements, because ...
frequently many different vitamins and minerals are combined into one product.
More