If you want to crush your vitamin supplements before swallowing them, review the bottle labels to check if they disallow crushing. If in doubt, check with your pharmacist, who would have access to further information.
Check with your pharmacist or doctor before crushing your vitamin supplement. In most cases, crushing is fine. But in other instances, the pill may need to remain intact. For instance, enteric-coated supplements have an outer layer for proper digestion. Extended- or slow-release pills are also formulated to release measured amounts of the vitamin or mineral throughout the day.

If you have trouble swallowing supplements, your health-care provider may suggest you try another form, such as a powder or liquid.
Continue Learning about Vitamins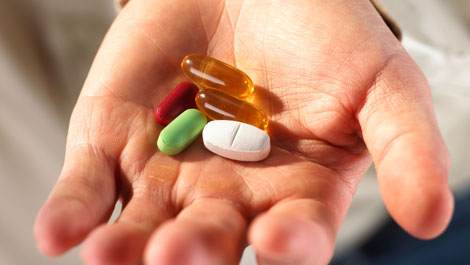 In the United States, the Food and Drug Administration (FDA) regulates vitamin supplements and provides recommended daily amount information. The FDA says that we should pay attention when considering vitamin supplements, because ...
frequently many different vitamins and minerals are combined into one product.
More