Taking vitamin B1 (thiamine) may help treat neuropathy in people who are deficient in this nutrient. Neuropathy is a condition in which nerve damage causes tingling, burning or numbness in the arms, legs, hands and/or feet.

Deficiencies of vitamin B1 can cause two different conditions that are characterized by nerve damage: beriberi (which causes a burning sensation in the hands and feet) and Wernicke-Korsakoff syndrome (a brain disorder that causes memory problems, leg tremors and problems with coordination). Vitamin B1 supplements can help reverse these conditions and clear up most symptoms. Some research suggests that B1 supplements may also help people who have neuropathy caused by stomach surgery or diabetes.

If you are having symptoms of neuropathy, consult your doctor. Do not take any dietary supplement without your doctor's recommendation.
Many vitamins and supplements have been studied for the treatment of neuropathy. Certain vitamins such as B1, B12, alpha-lipoic acid and acetyl carnitine have been shown to lessen the pain and possibly slow the progression of certain neuropathies such as diabetic neuropathy and chemotherapy induced neuropathy. In other types of neuropathy, vitamin supplementation has not been beneficial.

It is important to note that vitamin B6 in excess of 100 mg daily has been shown to cause a neuropathy and so supplementation should be limited to less than that amount. It is also important to consider that many of our food are fortified with vitamin B6 so if you take a multivitamin, you should not use additional B6.

Vitamin B12 deficiency is a well known cause of neuropathy and can result from inadequate intake or absorption of B12. Your physician can perform blood tests to determine if, and for which reason, B12 deficiency is the culprit. The treatment of vitamin B12 deficiency typically involved receiving injections after which your physician may prescribe oral or sublingual (placed under the tongue) supplements.
Continue Learning about Vitamins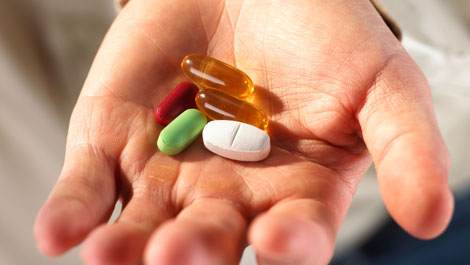 In the United States, the Food and Drug Administration (FDA) regulates vitamin supplements and provides recommended daily amount information. The FDA says that we should pay attention when considering vitamin supplements, because ...
frequently many different vitamins and minerals are combined into one product.
More