Moderate Exercise is the level of effort required by a person to do an activity. A way to measure low to moderate to intense exercise is by using the talk test.

If you are doing moderate exercises you can talk, but not sing, during the activity.
If you are doing intense exercises, you will not be able to say more than a few words without pausing for a breath.

Examples of Moderate Exercise are:

Water Aerobics
Brisk Walking (3 MPH or faster, but not speed walking)
Bicycling (slower than 10MPH)
Ballroom Dancing
Doubles Tennis

As a comparison; examples of Intense exercises are:

Aerobic Dancing (like Zumba or TurboKick)
Bicycling faster than 10 MPH
Jumping Rope
Lap Swimming
Speed Walking, Jogging or Running
Hiking Uphill
Singles Tennis
According to the Physical Activity Guidelines for Americans there are four levels of physical activity; inactive, low, medium, and high. Medium exercise is 150 minutes to 300 minutes, or 2 and one half to five hours, of moderate-intensity activity a week (or 75 to 150 minutes of vigorous-intensity physical activity a week). In scientific terms, this range is approximately equivalent to 500 to 1,000 metabolic equivalent (MET) minutes a week. Examples of moderate exercise are brisk walking or typical yard work, like mowing the lawn with a push-mower.
This is moderate-intensity activity:
You're working hard enough to raise your heart rate.
You're sweating.
You can talk, but not sing the words to your favorite song.
Examples: brisk walking, riding your bike on level ground, doing water aerobics, playing doubles tennis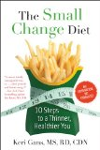 A moderate effort is often suggested for health gains, so let's define it. When it comes to walking, a pace of "100 steps per minute" indicates a moderate effort, based on research at one university. Believe it or not, the Bee Gee's song "Staying Alive" has a beat comparable to this pace. Another way to assess your exercise effort is called the "talk test." Talking should take a bit of effort, but you should be able to still carry on a conversation if you are making a moderate exercise effort. Finally, a moderate effort should feel like you are hurrying to a meeting or rushing just a bit to catch a scheduled train.
Exercise should not be too hard or too easy. It should be moderate.
What is moderate exercise? It depends. What feels moderate to you is different from what feels moderate to someone else. Base your exercise on how you feel.
Moderate exercise feels like this:
You breathe a little harder, but you don't feel out of breath.
You can talk to a friend but might have trouble singing a song.
You sweat a little bit, but you're not soaked with sweat.
Your muscles feel a little tired, but they don't hurt.
Continue Learning about Types Of Exercise