Until quite recently, it wasn't entirely certain that physical activity was effective in preventing insulin resistance and type 2 diabetes or non-insulin-dependent diabetes mellitus (NIDDM), although the arguments in favor of exercise's protective effect are compelling:

1. Physically active societies have less NIDDM.

2. As populations become more sedentary, the incidence of NIDDM increases.

3. Physical activity increases sensitivity to insulin.

4. Greater physical activity is associated with decreased prevalence of NIDDM in a variety of studies.

Direct evidence that physical activity protects against NIDDM was demonstrated in a prospective study of college alumni aged 35 to 74. The occurrence of NIDDM in the alumni was reduced by six percent for every increase of 500 calories per week in walking, stair climbing, and moderately vigorous leisure-time activities, the amount of energy burned during an hour of jogging at 5 miles an hour, or an hour of cycling at 10 miles an hour, or swimming laps at a moderate effort.

Light physical activity is effective in preventing NIDDM, but it doesn't seem to be as effective as more vigorous activities that get the heart beating and sweat flowing, a finding recently substantiated in a study of 87,253 American nurses aged 34 to 59. During eight years of follow-up, women in that study who engaged in vigorous exercise at least once a week had only two-thirds the risk of NIDDM compared with women of the same age who did not exercise vigorously.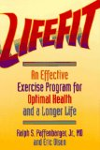 Continue Learning about Type 2 Diabetes Prevention