Aging spurts are the result of thousands of complex hormonal changes in the body. When the body is exposed to physical or emotional stress, the adrenal glands produce extra steroids such as cortisol. Stress leads to elevated levels of a chemical called interleukin-6. And this may injure deoxyribonucleic acid (DNA). Memory loss and diabetes are just two of the aging symptoms that may result.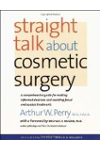 Reduce stress. Having three or more major life events in a one-year period can create more than 30 years of aging. Having lots of friends, strong support networks, and strategies for coping with stress can minimize the effect.

Complete nagging unfinished tasks (NUTs). Recent data indicates the small nagging recurrent problems (such as the broken toilet seat that shifts when you sit on it) that seem small, but still bother us add up to affect each of us as if one major event. So deal with these NUTs as they occur to keep your RealAge (physiologic age) younger.

Have a back-up stress-reducing technique on hand. You can never have enough techniques to reduce or manage stress. If one of them fails you -- you've pulled a muscle and can't exercise -- you can do another, such as meditation. (Even an act as simple as scrunching up your face as tightly as you can for 15 seconds and then releasing it is a quick, effective stress-releaser we can all use.)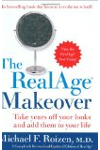 Whether it's dark circles, pallid patches, a giant pimple, or what looks like a whole new set of crow's feet, it's the final insult. That's a classic sign of stress aging. It's what happens when an overload of life adds years to your looks. It can age your face far more rapidly than the passage of time. Here's the shocker: Stress can age you three to six years or more.
And it's a familiar, vicious cycle: stress affects your beauty, and when you're not happy with your appearance, you're not happy in general and you can't cope with stress so easily. Which then comes back to take a bite out of your beauty again and again.
From The Mind-Beauty Connection: 9 Days to Less Stress, Gorgeous Skin, and a Whole New You by Amy Wechsler.
There is a direct link between stress and accelerated aging. A recent study from the University of California, San Francisco, is proving that stress causes premature aging. Telomeres located at the ends of deoxyribonucleic acid (DNA) are essential for the replication of DNA and the growth of cells. Under extreme stress, the telomeres are damaged and cell growth is inhibited. This study found that stress can accelerate aging 10 years. The good news is that this same study also found that this damage is reversible with self-care methods.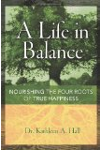 Continue Learning about Stress