If you join a gym, it will probably have a Cybex or Nautilus circuit already set up. If you are going to buy weights to use at home, consider free weights. All-in-one weight machines are much more expensive and take a lot of time for readjustments between each maneuver, meaning you spend a lot of your workout time fiddling with the equipment. There are several safe ways to increase resistance in your stamina-building exercises. Many aerobic exercise machines allow you to set a particular level of resistance. On treadmills, you can raise the angle of the track. Also, many stationary bicycles can be adjusted to increase the amount of force needed to pedal.
You can get a complete strength workout with no equipment at all, or just a few items. Here are some basic pieces of equipment that will serve you well:
Ankle and wrist weights
Adjustable dumbbells with a variety of weight plates
An adjustable barbell (optional)
A sturdy, comfortable padded bench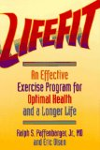 You can do strength training exercises with no equipment. But, if you are looking to invest in some good equipment, that's great! Equipment will allow you to have a little more variety in your workout. If you have the space and money a larger home gym machine might work for you. Some basic, more affordable pieces to have in your at-home gym are:
dumbbells, the adjustable kind or a full set. Weights can be expensive, so if you plan to buy a full set don't be afraid to just buy a few to get started. You can add to your set as you need to.
resistance bands
stability ball
barbell and bench with weights
That should allow you to have some great workouts in the convenience of your own home!
The list of equipment for strength training is quite long but below will be a list to help:
Dumbbells
Resistance bands
Barbells
Kettlebells
TRX Suspension Trainer
Cable machines
Medicine Balls
This list will assist but more options are available. Pick and choose what you want to use for your strength training and be sure to keep variety to prevent from any boredom.
If you are new to resistance training, it doesn't take much to get started. Remember, the key word here is resistance. That resistance can come from your body weight, a dumbbell, some exercise tubing, a can of soup, or even a gallon jug of water/milk. Anything that adds to the resistance of your own body weight or creates a line of resistance (such as cable or tubing) will work as "weights" for your strength training.

If you will be training at home, often some light dumbbells and exercise tubing (both found easily at department and sporting goods stores) will be more than enough. If you will be going to a facility to exercise, then they will have all you need to get started. If you are looking for the minimalist approach, start with your own body weight. Variations of lunges, squats, push ups, presses, pulls and core exercises can all be performed in ways to safely challenge your body without compromising your form and with nothing but your own body. If you throw in some flexibility and balance work, you'll have a complete workout in no time. For tips on performing these exercises and their many variations, seek out the guidance of a qualified fitness professional or use the Ask toolbar above for more information.

It depends on what environment you are in. Are you working out at home or at the gym? I am a huge fan of bodyweight exercises. I work out wherever it is most convenient for me. At home I have some free weights, resistance bands and an elliptical machine. As a trainer this is enough for me because I am not looking to get the bodybuilder physique, I just want to be able to stay fit and get it in when I need to. I also know what exercises I need to do to get the results I want with this minimal equipment.
When I work out at the gym I take advantage of some of the assistive equipment used for bodyweight exercises such as the smith machine, the assisted pull up machine, and the dip bars.
When you buy equipment you will want to know how to use that equipment in order to achieve the results you want; otherwise you will have bought new decor for your home.
You already own the best state-of-the art strength training equipment ever invented - YOU! Body weight exercises like push-ups, pull-ups, dips, lunges, and squats are superior for building your strength, flexibility, and endurance. If you want to increase the intensity, bands, dumbbells, and barbells can be added to those primary exercises.
So, even in a tough economy you still have the best fitness equipment ever designed.
Continue Learning about Strength Training & Exercise