Everyone is unique. Depending on your age, weight, and -- to some extent -- your body type, you'll vary in how many calories you can consume and still lose weight.

A person who weighs 100 pounds might be able to maintain that weight with roughly 1,300 calories per day. For this person, weight loss requires reducing calories to about 1,000 a day, with about 40 grams of protein required.

A person weighing 150 pounds requires about 2,000 calories to maintain that weight, and a decrease to 1,500 calories might be needed to lose weight. About 60 grams of protein a day are required at this weight.

If you weigh 200 pounds, eating 2,600 calories each day will produce little change in weight. A reduction to 2,000 calories a day is a good target for losing weight, and your protein requirements would be about 80 grams each day.

These figures are all somewhat dependent on having a lean body mass, or "body composition," with a high amount of muscle compared to fat. The greater the amount of muscle relative to fat, the greater the resting metabolic rate and the more energy that is expended at rest. Also, the more you exercise, the greater the weight loss you can achieve, because your base metabolism requires more calories over the course of the day. Exercise has an effect throughout the day, and exercise early in the morning can produce the most benefit.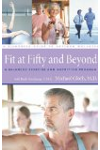 The specific number of calories you need every day to lose weight depends on your body type, metabolism, exercise level and daily activities. In general, though, women 45-55 years old need about 1,200-1,300 calories, while men in the same age range are often closer to 1,800.
Continue Learning about Nutrition and Weight Loss