Migraine typically affects people in their late teens and young adulthood, although it also occurs in childhood and later adulthood. Before puberty, migraine is far less common, typically affecting about 5 percent of children, with boys affected slightly more often than girls. Once puberty begins, hormones, especially estrogen, play a major role in the development of headaches. Changes in headache patterns occur predictably in many girls and women, with headache changes linked to changing levels of hormones.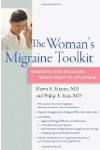 Migraines can actually start at a very young age. In this video, Mark Green, MD, director of the Center for Headache and Pain Medicine at the Mount Sinai School of Medicine, talks about common symptoms among children.
Migraines most commonly start around the age of puberty. In this video, Adel Olshansky, MD, a neurologist at West Hills Hospital, says that migraines can start earlier in children, but this is less frequently seen.
Continue Learning about Migraine Headaches