The hundreds of types of cancers differ in the way they live, grow, and react to medication. But many cancers have similar characteristics. In some types of cancer, there are very clear kinds of causes. Lung cancer is a strong example.
Lung cancer-the most common lethal cancer in both men and women-is overwhelmingly caused by cigarette smoke (though not all lung cancer is—other air-borne irritants and toxins also bear blame). More than 95 percent of people with lung cancer have smoked or been exposed to heavy doses of second-hand smoke, radon, or asbestos.
Smoking, however, is the chief culprit. There's such a direct correlation, you might as well just take a syringe and shoot cancer into your lungs.
How do these substances cause lung cancer? What happens is that the normal cells are repetitively damaged by the toxins (in this case, hydrocarbons from the tobacco leaf that are formed with or without burning), so your lungs make new cells to repair and replace the damaged ones. The faster they need to work to replace and repair, the higher the likelihood that a mutation will take place during cell duplication-turning a normal cell into a bad one.
Tobacco doesn't just cause lung cancer, by the way. It's also been shown to increase the incidence of bladder cancer, prostate cancer, and breast cancer.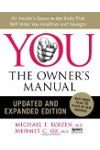 In 2008, workers from bowling alleys and pool halls represented the highest number of work-related lung cancer deaths, likely due to exposure of smoke. Other occupations that resulted in a high number of lung cancer deaths included scientists, ship builders, beauticians, tobacco manufacturers, iron foundries and coal miners. Job-related exposure to silica dust, asbestos, uranium, and nuclear material also increase the risk for developing work-related lung cancer.
Tobacco smoke is a complex mixture of gaseous and particulate substances, and more than 4000 individual components have been identified. Some of these are carcinogens, substances that contribute to the development of cancer. Cells in the lung which are exposed to these carcinogens can be damaged. Specifically the DNA of the cell is altered, or mutated. The DNA of a cell controls all of its functions, including when and how much it grows and divides. If the DNA is mutated in such a way that the regulation of the cell's growth and division is altered, the cell may grow and divide uncontrollably, forming a cancer.
Cigarette smoke contains numerous chemicals, many of which are carcinogens or cancer causing. These carcinogens may lead to cancer over time and after repeated exposure and injury.
Cigarettes contain multiple ingredients that are known to cause cancer. Continued exposure to these toxins can lead to permanent changes in the cells, specifically the nuclei of the cells, leading to uncontrolled replication of these cells, which is the basis of cancer.
Continue Learning about Lung Cancer