Your doctor or dentist will examine your mouth area. The exam may show:
A sore on the lip, tongue, or other area of the mouth
An ulcer or bleeding
If you notice white or red patches in your mouth, lumps or bumps or unexplained bleeding in the mouth, you may be experiencing some signs and symptoms of oral cancer. Schedule an appointment with your doctor immediately.
Signs and symptoms that could indicate oral cancer include:
any sign of irritation, like tenderness, burning or a sore that will not heal
pain, tenderness or numbness anywhere in the mouth or lips
development of a lump, or a leathery, wrinkled or bumpy patch inside your mouth; color changes to your oral soft tissues (gray, red or white spots or patches), rather than a healthy pink color
difficulty chewing, swallowing, speaking or moving the jaw or tongue
any change in the way your teeth fit together
See your dentist or physician if you notice any of these changes.
The symptoms of oral cancer include:
A white or red area or lesion anywhere in your mouth or pharynx (back of the throat) or on your lip.
Problems chewing or swallowing.
An area in your mouth or pharynx or on your lip that is sore, irritated, lumpy, or thickened.
Numbness, tenderness, or pain in your mouth or neck.
Swelling in your jaw
Pain in one ear.
Your dentist or dental hygienist can spot signs of oral cancer during a regular dental exam. Early detection increases the chances of successful treatment.
Oral cancer affects about 30,000 Americans each year, and only half of those diagnosed live for five more years. As with most cancers, early detection is key and self-exams are quick and fairly simple since the symptoms are easy to spot. They may include:
a lump in the throat
a thickening or lump(s) in the lining of the mouth
tongue numbness
red or white lesions in the mouth
any dark blue or black spots on the tongue
Once a week, give yourself a little "Ah" in front of the mirror and check out your tongue (top and bottom), gum areas, back of mouth and the inside cheek areas of your mouth. Being on the lookout for any abnormal activity in the mouth can help you stay on top of your own health. But you can't be your own dentist. See your dentist or dental hygienist every six months. If you've had significant dental work done, schedule appointments more frequently, like every three or four months.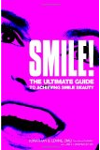 Symptoms of oral cancer may include:
Patches inside your mouth or on your lips: White patches (leukoplakia) are the most common. White patches sometimes become malignant. Mixed red and white patches (erythroleukoplakia) are more likely than white patches to become malignant. Red patches (erythroplakia) are brightly colored, smooth areas that often become malignant.
A sore on your lip or in your mouth that doesn't heal
Bleeding in your mouth
Loose teeth
Difficulty or pain when swallowing
Difficulty wearing dentures
A lump in your neck
An earache that doesn't go away
Numbness of lower lip and chin
Most often, these symptoms are not from oral cancer. Another health problem can cause them. Anyone with these symptoms should tell their doctor or dentist so that problems can be diagnosed and treated as early as possible.
This answer is based on information from the National Cancer Institute.
As with many cancers, the symptoms of oral cancer vary depending on what type and how advanced it is. Many of the symptoms involve discoloration; usually white, red, or brown; or an open wound in the affected part of your mouth. Other symptoms include pain, numbness, and swelling. You may also experience trouble swallowing or moving your tongue or jaw. Additionally, oral cancers tend to feel hard and anchored in their place, whereas non-cancerous growths are less hard and can easily be moved around.
Continue Learning about Oral Cancer
Oral cancer can grow anywhere in the oral cavity, which includes our lips, tongue, gums and even the floor and roof of our mouths. There are several types of oral cancer, including squamous cell carcinoma and malignant melanoma. I...
f detected early, oral cancer can be cured by surgically removing cancerous growths or tumors or using radiation therapy. Dentists are your first line of defense in early detection, since they are likely the first to spot a precancerous or cancerous lesion. Men are more likely to develop oral cancer, making it the sixth most common cancer among men. Smoking and drinking alcohol in excess can increase your risk. Learn more about preventing and treating oral cancer with expert advice from Sharecare.
More