Your Exercise Wake-Up Call
Skipping a regular workout can put you at risk for serious health problems, including cancer and Alzheimer's disease. Learn how exercise protects your health.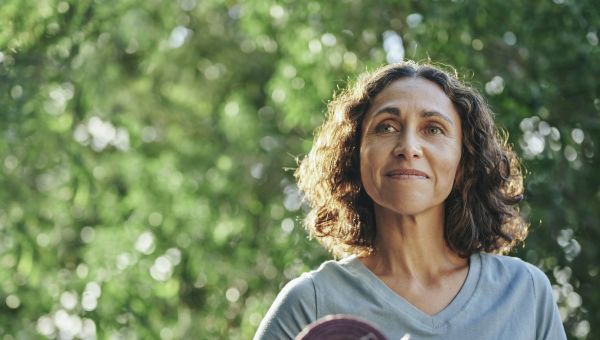 1 / 6
It's easy to make excuses for not exercising: "I'm too tired." "I'm afraid of injuring myself." "I don't know where to begin." But if you don't start moving now, you're at serious risk for developing some major diseases later on in life—think Alzheimer's, cancer and cardiovascular disease. Check out these five reasons to stop hitting the snooze button on your exercise alarm clock. 2 / 6
Keep Brain Function Strong
Don't let your noggin go south in the later years of life. Instead, add some aerobic exercise into your daily routine. Researchers in one study measured participants' level of lung and heart fitness while on a treadmill and had an MRI of their brains. In older adults, higher levels of cardio fitness were related to better structure of white matter—tissue that connects different areas of the brain—likely to help to improve cognitive function and brain health. Another study found that aerobic activity in older, sedentary adults improved brain function, memory and even boosted blood flow to the main area of the brain affected by Alzheimer's disease. 3 / 6
Lower Mortality Rate
A longer, healthier life may be yours with exercise. A 12-year study in Norway found that increasing exercise and quitting smoking made the same impact on lengthening life span. The study looked at men in their 70s who were either sedentary, participated in moderate activity, such as exercise, gardening or sports four or more hours a week or vigorous activity (hard sports several times a week). Researchers found that 51 percent of men who were sedentary died compared with about 25 percent who were moderately to extremely active. Overall, researchers found that just 30 minutes of activity, six times a week was associated with a 40 percent lower chance of death. 4 / 6
Boost Healthy Bones
It's well known that we gradually lose bone mass as we age, and that weight-bearing exercise increases bone density. But does the type of exercise matter? In a small 2015 study researchers looked at physically active, middle-aged men with low bone mass who completed a yearlong weight lifting or jumping exercise program. The weight lifting program included squats, deadlifts, lunges and the overhead press. The researchers found that participants' whole body bone mass increased six months in and was maintained for 12 months after the study ended, but hip mass density only improved for men who lifted weights. 5 / 6
Prevent Heart Failure
Protect that ticker from heart failure with walking. A study led by researchers at Harvard followed over 4,400 seniors aged 65 and older. They found that seniors who walked more briskly—three miles per hour versus two—were 26 percent less likely to develop heart failure. If participants also met four healthy lifestyle factors (including various measures of fitness and healthy alcohol intake) they were 45 percent less likely to develop it. The takeaway? Just 30 minutes a day of moderate exercise and calorie-burning activities such as house or yard work can have a positive effect. 6 / 6
Decrease Cancer Risk
Ladies, you may be able to slash your breast and lung cancer risk if you start moving. The results of a 2015 Stanford University lung cancer study, which focused on 132,000 postmenopausal women, suggested that the more time a woman spent moving, the less chance she had of developing the disease—regardless of the intensity of her workouts. A 2015 French study on breast cancer, which reviewed the results of 38 previous studies, found that women might decrease their risk of developing breast cancer by 31 percent through vigorous exercise four to seven hours a week. This benefit only seemed to apply to women who never had HRT. Replay Slideshow