How can I get definition in my legs?
For so many of us, long, lean legs are at the top of our wish list. A balanced approach to both lengthening and strengthening the legs muscles will ensure maximum results. Complementing exercises such as squats, lunges, and legs lifts with a variety of legs stretches to elongate muscles is a viable and sustainable approach. In our barre3 classes we also encourage low-impact options such as brisk walking and hiking to help create definition throughout the entire body.
The best way to obtain definition of the legs is to reduce fat and increase muscle size. To do this the National Academy of Sports Medicine recommends performing muscle endurance training and hypertrophy training. Muscular endurance is the ability to produce and maintain force production for prolonged periods of time. Muscular endurance training is exercises that have higher repetitions and moderate loads. Research has found that after the initial 12 weeks of training, multiple sets of up to 15 repetitions, 4 times a week for 6 months, resulted in a threefold decrease in body fat and an increase in local muscle endurance, as well as a significant increase in lean body mass.
Muscle hypertrophy is characterized by an increase in the cross-sectional area of individual muscle fibers, essentially making the muscles larger. To increase muscle size takes approximately 4-8 weeks to occur.
Continue Learning about Leg Exercises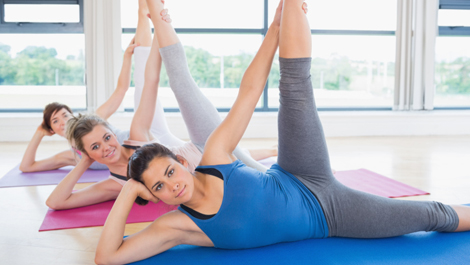 Lunges, squats, leg presses are just a few of the many leg exercises that can tone your legs and build muscles. Exercises can target the thigh, hamstrings and the lower legs.