Human immunodeficiency virus (HIV) is a two-stage disease. A person infected with HIV can have no symptoms for years (yet will still be at risk of passing on the virus to others). Because of recent advances in HIV treatment, people infected with HIV who undergo the proper regimen of medications can remain in this stage for years, where the person can look and feel healthy and vital. If you suspect you might have HIV, or if you test positive for the virus, seek medical care immediately.

The second stage of HIV infection, the disease stage, is acquired immunodeficiency syndrome (AIDS). By rendering the immune system basically useless, the disease destroys the body's primary line of defense. Infections, cancers, and other immune diseases can then attack the body. A person goes from a young healthy adult to a disease-ridden old person in a matter of months or years.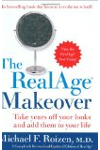 In short, there are four general stages of HIV infection that eventually progress to the development of AIDS. More specifically, HIV infection can be classified in two ways, either by four clinical stages or three clinical categories. The four clinical stages, known as the WHO clinical staging of HIV/AIDS, are based upon the presence or absence of signs, symptoms and opportunistic infections. The three clinical categories of HIV infection, known as the CDC classification system, are based on the CD4 T-cell count plus the presence or absence of signs, symptoms and opportunistic infections.

Generally speaking, physicians separate patients based upon their initial presentation as either a patient with a known prior history of HIV infection or a patient with suspected HIV infection based upon signs or symptoms, stratification of risk behaviors, or clinical presentation. Once a presumed diagnosis is confirmed with HIV testing, the staging of HIV-infected patients occurs with evaluation of CD4 cell count and HIV viral load and simultaneous coexisting opportunistic infections or specific malignancies. Infection with HIV may present silently or with very subtle symptoms that may be clinically inseparable from those experienced during the common cold or flu, with symptoms of fever, rash, muscle and/or joint pain, sore throat, swollen lymph nodes, headache or mouth ulcers or sores.

From a clinical perspective, HIV infection can generally be broken down into five distinct stages: Stage 0, or primary infection; Stage 1, or immunologic response; Stage 2, or clinically asymptomatic stage; Stage 3, or symptomatic HIV infection; and Stage 4, or progression from HIV to AIDS.
Continue Learning about HIV and AIDS