Oxygenating mouth rinses are typically sold as breath-fresheners and may contain ingredients such as hydrogen peroxide or chlorine dioxide. One study showed that when used consistently as part of a daily oral hygiene practice, oxygenating mouthwashes reduced redness of the gums. There is little or no evidence that these products help fight gum disease.
Oxygen inhibits bacterial growth. Ingredients that oxygenate are chlorine dioxide and natural zinc compounds, like zinc gluconate and zinc chloride.

Oxygenating rinses are so powerful on bacteria that I suggest only using them a few times a week, supplementing the other days with the more standard bacteria-fighting rinses. Three reputable oxygenating mouthwashes are TheraBreath Plus Oral Rinse, BreathRx and Oxy-Fresh Power Rinse.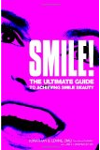 Continue Learning about Healthy Oral Hygiene

Brushing your teeth twice a day and flossing daily constitute the basics of good oral hygiene. Keeping other parts of your mouth, such as your gums, healthy can benefit your overall health by preventing the spread of germs and dis...
ease. At-home care should be supplemented by professional care. When plaque or tartar develops, a dentist or oral hygienist will use special tools to scrape (scale) the teeth clean without damage. Flouride treatment can help keep teeth cavity-free. Learn more about healthy oral hygiene with expert advice from Sharecare.
More