Research shows us that it can take some time for kid's taste buds to kick in, so instead of throwing in the towel (or the veggies) take your time and try, try again. The new research shows that it takes a calm, repeated exposure to a new food—especially vegetables—for up to two weeks at a time for a child to overcome a food aversion. Only after that time should you go back to the drawing board with your menu. Choose one new food item at a time to introduce in small, teaspoon-size portions along with and serve it alongside some familiar staples to increase the likelihood that your child will try and like the new food. I recommend you do take one cue from the dinnertimes or your past: Encourage your Mom's "One Bite Rule" with your own children. They don't have to like a new food, but they do have to try at least one small bite."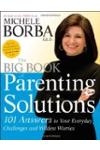 It's important to be a good role model for your kids. If they see you eating something, and they are constantly exposed to a food, it does help. But kids can be stubborn. I don't think forcing children to eat foods is a good idea. Their rejection of a food item may stem from texture, smells, or taste sensitivities. Keep trying, though, and talk to them about the food. Let them explore the food. Over time, they may surprise you.
You always want to try to avoid a power struggle at the dinner table with your children. Studies show that children who are forced to eat foods they don't like, or try new foods they don't want to, they are less likely to eat these foods then children who are left to decide for themselves. Remember, as a parent you are responsible for providing your child with healthy foods and appropriate portion sizes, but your child is then responsible for deciding how much and even whether they want to eat.
If your child does not like a certain food, keep offering the food to them, but never force them to eat it. Studies also show that it may take offering a child a certain food numerous times before they will even decide to try it. However, if you force your child to eat foods they don't like you will most likely turn them away from ever eating these foods again.
Lead by example. Children are very "monkey see, monkey do" and like to model the behaviors of their parents. Keep offering your child foods they don't like, show them that you enjoy eating these foods, but then let your child decide for themselves whether they want to eat the food or not.
Continue Learning about Healthy Eating For Children & Teens