One of the best sources of fats are the omega 3s found in fish oil, as well as the fat in avocados, olive oil and coconut oil. Watch nutritional coach Nell Stephenson explain which good fats we should include in our diet, and which fats to avoid.
Be careful when you find cookies marked as "sugar free" or other desserts marketed specifically for people with diabetes. They may be sugar free, but more than 60 percent of their calories can come from fat. You will find saturated fat in all animal products such as butter, whole milk, half-and-half, and meat fat. The vegetable products high in saturated fats and trans fatty acids are palm oil, palm kernel oil, cocoa butter (chocolate), coconut oil, solid shortening, and partially hydrogenated oils. Often these fats are found in mixes for pancakes, biscuits, cookies, crackers, cakes, and some snack chips.
High-fat plant foods are high in the essential fatty acids that your body needs. Nuts and seeds and avocado are some of nature's ideal foods for humans and the best way for us to get our healthy fats. They can satiate true hunger better than oils because they are rich in critical nutrients and fibers and have one-quarter the calories of an equal amount of oil. They should be part of your healthy eating-style.

Fats from avocado, raw nuts, and seeds are rich in antioxidants and phytochemicals that not only offer unique health benefits, but also maintain the freshness of the food, preventing rancidity of the fat within.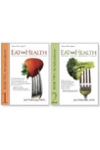 There are two major sources of fats: animal and vegetable. Animal fat, found in a virtually pure state in lard, is very much present in pork products such as pâtés, salamis, sausages, hot dogs, and meat spreads. Lamb and mutton and certain poultry, such as goose and duck, have a plentiful supply. Beef is not as fatty, especially those cuts that can be grilled. Only ribs and the rib eye are really rich in fat. Butter, which comes from the creamy top of milk, is practically a pure fat. The fat content of heavy cream is around 36 percent.

The five fish with the most fat, easily recognizable by their rich taste and blue skin, are sardines, tuna, salmon, mackerel, and herring. But remember that these fish are no fattier than ordinary steak, and the fat of cold-water fish is rich in omega- 3 fatty acids, a known safeguard against cardiovascular disease.

Vegetable fats are, for the most part, represented by the long list of plant and nut oils and fruits such as avocado. Oil is even fattier than butter. Although some oils like olive, canola, or sunflower oils have nutritional qualities that have been proved to protect the heart and arteries, they all have the same caloric value. Peanuts, walnuts, hazelnuts, pistachios, and macadamia nuts are snacks that are often eaten with a cocktail; their combination with alcohol greatly increases the calorie intake of the meal to follow.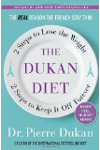 According to the latest Dietary Guidelines for Americans, the top three food sources of heart unhealthy, saturated fat and trans fatty acids are:
Grain-Based Desserts (cookies, cake, pie, danishes)
Pizza
Regular Cheese
Cutting back on the amount of these in your diet will help you cut back on heart unhealthy fats. When you use cheese, use reduced fat.
Foods that are high in healthy monounsaturated and polyunsaturated fats include poultry, fish, various vegetables, and many commonly ingested nuts. Deep sea fish are particularly high in omega-3 fatty acids, which seem to be extremely beneficial in preventing heart disease. They might also be helpful for other health reasons.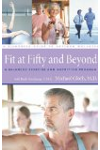 Foods that are good sources of fat include:
Fruit: avocadoes; olives
Nuts: shredded, unsweetened coconut; macadamia; pistachios; walnut and pecan halves
Oils: canola; chia; coconut; extra-virgin olive; flax; grapeseed; hemp; sesame; walnut; olive; coconut
Spreads: cream cheese low-fat plain; neufchatel; pesto; tapenade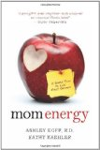 More About this Book
Mom Energy: A Simple Plan to Live Fully Charged
       From celebrated dietitian Ashley Koff and fitness trainer to the stars Kathy Kaehler comes Mom Energy, an exciting new way for moms to tap into their own natural and renewable sources of...
Continue Learning about Fats