Monitoring your exercise is really quite simple and well worth the effort. You have a number of options. You can take a monitoring chart with you when you walk at a gym, and simply mark off the time you started walking and the time you've finished. You can do the same thing on a personal digital assistant (PDA). You could also wait and fill in your monitoring chart at home at the end of each day. As you gradually increase your level of activity, note these changes on the chart. If you find it helpful, you can get "fancy" by graphing your progress. The American Heart Association and the President's Council on Fitness have several programs to help you track your progress. Finally, be sure to post the chart in a visible place to remind you of your goal and your weekly progress.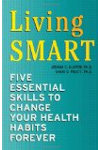 "What gets measured, gets done." -Peter Drucker
Think about it. If you are not measuring weight loss or circumference measurements do you really believe you will be ready for the beach Memorial Day weekend? If you are not tracking the weights used in your resistance training program, do you really believe you will be stronger? I hope you said no, because these are just two examples of fitness goals that if not monitored will never be successful.
If you want to have a better chance of success, please consider the following options to track your success…
A calendar or a daily planner: Schedule everything! Schedule your workouts, your meals, your weigh-ins and circumference measurements. If you have to do it to reach your fitness goal SCHEDULE IT!
A stopwatch: A stopwatch is the best $17.00 I have ever spent on my own personal fitness and I recommend it for you. For example, if you work with a stop watch you can monitor your cardio intervals, how long you take for resistance training sets and you can manipulate your rest periods to burn more calories. Please contact me if you would like assistance with making your workouts more productive and less time consuming.
The obvious self monitoring tools: A scale, a tape measure, a mirror, and your clothes. Since you are going to schedule all your "points of measurement" make sure you have the right tools. Get a good scale, spend a couple extra dollars so you get an accurate reading instead of a cheap inaccurate scale that you will probably throw out the window and then still have to purchase a new scale AND a replacement window. For a dollar you can get a tape measure that will help you know you are losing inches off your waist or adding inches to your biceps. Finally, try on your clothes and take a gander in the mirror. How do you look? If you are satisfied with you appearance, then keep up the good work. If you are not, don't sweat it that is why you are measuring your progress. Always be honest and motivated by your results, numbers don't lie and you are probably right around the corner from success.
GOOD LUCK!
One of the best and simplest ways to self-monitor your exercise program is to keep a dairy or journal. Not only is this a good way of tracking how much you have achieved during a specific time period, it can also be a good way of assessing how well your exercise program is going. The athletes I work with not only track what they do but also how well they did on a simple 1-10 quality rating scale (1=poor; 10=excellent). As time goes by your journal entries will show you how you are doing. You will find it very motivating when you review your journal and see your scores going up. If your scores are not going up or seem to have leveled off, then you will know that it may be an appropriate time to adjust your exercise program or goals.
In addition to monitoring what you do and how well you do it, it is important to track how you are feeling before/during/post exercise. Research has clearly shown that how we feel is as important, if not more so, than what we feel when we exercise. People are far more likely to stay motivated if they feel good either when they are working out or following a work out. By monitoring these feelings states on a similar 1-10 quality scale (1=terrible; 10=great) you will be able to ensure that your exercise program is appropriately structured to positively affect your emotions and feeling states.
The simple act of keeping and then regularly reviewing a diary or journal is a great way of self-monitoring your exercise program.
A great way to self monitor your exercise is to keep an exercise journal, just like you would a food journal. Write down what you did for each exercise session, how you felt before and after the session, your energy levels, things you found easy, and things you found challenging. Keeping an exercise journal is also a great way to monitor progress towards your goals.
You should keep a log and monitor what you are doing and keep working toward your goal. You should always take inventory of what you do and what your plans for that day is
Self monitoring exercise is being aware of all the impacts of exercise physically and psychologically. Once you are aware of the positive impacts of exercise you can continue to move in that direction. Once you are aware of any negative impacts of exercise, you can change or rearrange them so as to move in a more positive direction.

Continue Learning about Evaluating & Measuring Fitness