Fruit is a great part of a healthy snack because it's nutritious and filling. It's also delicious. Sweet, creamy bananas ... tart, crunchy apples ... juicy blueberries or blackberries. There's a fruit out there that you love -- or at least like -- and whatever it is, it makes the perfect snack. Fruit is versatile, too. You can eat it whole when you're on the go, or slice it and dress it with a low-cal dressing (yogurt and cinnamon ... yum). You can even grill it! In the fall and winter, enjoy a baked apple or poached pear, or fry a banana in butter-flavored cooking spray, which will satisfy your sweet tooth and craving for comfort food.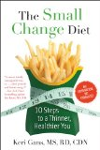 Fruit can be a good option for a snack. The best snack with be the fruit combined with a protein. Fruit is a carbohydrate which will raise your blood sugars and drop quickly. Adding the protein to the carbohydrate will level blood sugars. The protein will also keep you feeling fuller longer. The fruit with nuts, yogurt, or cheese would be the best snack. A Registered Dietitian can help plan the perfect snack!
Fruit can definitely be considered a healthy snack that is rich in nutrients and low in calories. The average American does not get enough servings of fruit and vegetables so including fruit as a snack will help Americans meet the daily requirements. For a long lasting energy snack include a source of protein with your fruit snack such as a cheese stick and piece of fresh fruit or peanut butter and banana.
Continue Learning about Eating Habits and Nutrition