Recreational eating is when people eat for reasons other than hunger. It may be due to boredom, anxiety, enjoyment of food, or for a host of other reasons. Recreational eating can lead to overweight and obesity. It is important to be aware of your hunger signals or you can continually eat for the love of eating. The consequences can lead to overweight and ill health.
Recreational eating is eating because you are in a social setting or simply because there is food around you. Recreational eating can still occur without satisfying toxic hunger or true hunger. Sometimes people just enjoy eating good-tasting food when it is offered, even though they are not feeling any symptoms directing us to eat. When most people eat in this way, they do it with junk food, not healthful, natural foods.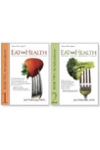 Continue Learning about Eating Habits and Nutrition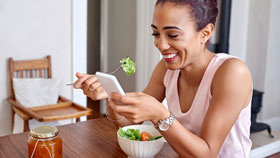 Three meals a day or five? That's only one aspect of the behavior known as eating habits. There is also the matter of style. Do you plan your meals or eat on the run - do you eat when you are happy, sad, or stressed - these are ot...
hers. Recognizing your eating style can help you work to achieve healthier eating habits.
More