Having a constant sweet taste in your mouth may be an indication that you have difficulty regulating your blood sugar level which is a sign of Diabetes. There are specific blood tests that can determine if you have elevated blood sugar levels. It is best to see your physician for a diabetes screening.
A constant sweet taste in the mouth can be a sign of your body's inability to regulate blood sugar -- a sign of diabetes. Other symptoms include excessive thirst, excessive urination, and excessively tired. You should see your doctor for a definitive diagnosis.
If you have a constant sweet taste in your mouth, it's possible you have taste impairment, meaning there's a problem with your ability to taste. There are many reasons for taste impairment, including a nasal infection, cold, or flu. It could also be related to an ear infection, vitamin B12 or zinc deficiency, swollen gums, certain medications you are taking, a side effect of smoking pipes, exposure to some chemicals (such as insecticides), or dental problems. If the taste disorder is related to your dental hygiene or care, your dentist can diagnose the problem. Otherwise you might want to see your doctor. An otolaryngologist, also known as an ear, nose, and throat doctor, would be a good specialist to consult about taste impairment problems, such as a constant sweet taste in your mouth.
You may have diabetes. Sweet breath in diabetics is caused by a condition called ketoacidosis, and the fruity breath is the body trying to rid itself of acetone. I suggest you see your family doctor for some tests.
Continue Learning about Oral Health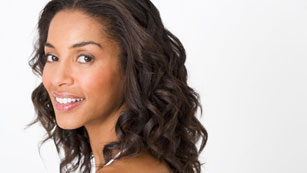 For good oral health, you need fluoride toothpaste, a soft-bristled toothbrush, floss, and an antiseptic or anti-microbial mouth rinse. The American Dental Association recommends brushing teeth at least twice daily with short back...
-and-forth motions, not vigorous scrubbing.
More