A free food is any food or drink that contains less than 20 calories or less than 5 grams of total carbohydrate per serving. However, if a food with 10 calories per serving is consumed in large quantities, then it is not considered free or low calorie anymore! Here is a brief list of foods considered free:
1 tablespoon fat free cream cheese, fat free mayo, fat free sour cream and fat free salad dressing
1 teaspoon reduced fat mayo or reduced fat margarine
1/4 cup salsa and many leafy green vegetables
Most vegetables over a 1/2 cup serving contain more than 25 calories and are not considered "calorie free", but should still make up the bulk of meals and snacks!
Portions are important for all foods.
Some vegetables are termed &quotfree foods" and can be eaten in any desired amount because the calories they contain are offset by the number of calories your body burns in the process of digestion. If you are trying to lose weight, these foods are especially valuable as they can help to keep you feeling satisfied between meals. Consider the following vegetables as free foods that may be consumed in any amount and as often as desired in their raw form:
Alfalfa sprouts
Bell peppers
Bok hoy
Cabbage
Chicory
Celery
Chinesecabbage
Cucumber
Endive
Escarole
Lettuce
Parsley
Radishes
Spinach
Turnips
Watercress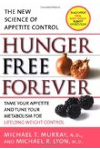 Continue Learning about Eating & Nutrition For Diseases