At a well-child visit to the doctor, your child's pediatrician or family doctor will examine your child from head to toe to make sure that he's healthy, that he's growing properly and that he's developing normally. Your child's doctor (or a nurse) will measure your child's height (or length, if he's not yet standing), weight and head circumference and compare it to a growth chart. He'll also do other routine procedures, such as take your child's temperature, examine his eyes, ears and mouth, listen to his heart and check his genitals. If your child is due for a vaccination, he'll likely get it at a well-child visit.
The doctor will ask you questions about your child to make sure that he's reaching developmental milestones on target, getting enough sleep, eating healthfully and behaving in age-appropriate ways. It's the perfect time for you to ask any questions that you might have as well, so take advantage of having your child's doctor's undivided attention.
Checkups can involve some or all of these items, depending on the child's age:
Vaccinations, if needed
Head-to-toe exam, such as checking eyes and vision, ears and hearing, nose, mouth, reflexes, muscle tone and strength, and sometimes urine and blood
Measurements and growth chart check
Body mass index (BMI) check
The physical exam is how I make sure all your child's body systems are growing and working properly. The rest of the time I spend asking plenty of questions and listening for details that may indicate a health issue about:
Nutrition and eating habits, such as appetite, dieting, obesity and eating disorders
Exercise, including quantity and type, leisure activities and sports
Hygiene, including sleep habits, dental care, hand-washing, any itchiness or other irregular symptoms
Intellectual development, depending on age of the child, including emerging social and developmental skills and school performance
Emotional health and self esteem, including behavioral concerns, family dynamic, sibling rivalry
Safety at home, school, and traveling, including child seats, seatbelts, sunscreen, helmets
From Good Kids, Bad Habits: The RealAge Guide to Raising Healthy Children by Jennifer Trachtenberg.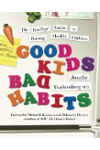 There are certain things we do at every physical whether your child is 3 or 13 such as vital signs like blood pressure. Check vision and hearing. Look at their growth chart and discuss nutrition, exercise and media exposure. We also talk about the child's development, school performance and sleep. And then comes what most parents think of as the traditional physical exam with the stethoscope and other doctor gadgets.
Parents often say their child is healthy so why do they need to come in, but I can't tell you how many serious medical issues I've picked up on routine well child exams.
Here are a few things I focus on, depending on age:
Preschoolers are at a fun age because they learn new things every day. I focus on speech and social skills. I'll ask a 3 year old, are you a boy or a girl? What color is mommy's shirt? Show me how high you can jump or can you stand on one foot? And parents of course always want to talk about temper tantrums and potty training.
For kindergarten I want to see if a child can sit, listen and follow directions. I ask them if they know any letters and if they can spell and write their name. There is also some blood work that can often be done with a finger poke in the office, vaccines and most 5 year old boys think it is really cool to pee in a cup.
I ask elementary school children (and parents) how they are doing in school, what they like to do afterschool and what makes them happy and sad. Discussing Internet safety is especially important. I encourage all families to limit screen time to no more than 1 hour per school day and set an electronic curfew, which means all media gets turned off at a specific time, usually an hour or two before bedtime. Most kids are now showering themselves so I talk to the girls usually about washing their face and the boys often it's just a reminder that they do need to shower. And on physical exam your child will be checked for scoliosis.
Middle school is often when puberty begins and pimples start. Although not dangerous, it can really bother teens so I always discuss skin care. There's often peer pressure so we talk about making good choices, not always what your friends may want to do. Sports safety is important because parents may not always be present when their child hops on a skate board or bike and again media safety including internet and cell phone use.
A well child visit is a routine visit scheduled by your child primary care provider (PCP) for routine checkup. This visit is different form sick visit because more is done for your child in a well child visit also referred to as preventive visit. In the well child visit, height, weight, head circumference are measured, growth is charted, vision and hearing screening is done, history of your child general health, growth and development is taking by the PCP, full head to toe examination of your child is done by the PCP, immunization is updated and routine labs ordered. This type of visit allows the PCP the opportunity to identify problems early and either treat/manage or refer to the specialist clinic for further evaluation. Parents also have the opportunity to discuss their concerns and ask question.
At a well-child check, the doctor will check your baby's height and weight and ask questions about his/her development. Your doctor will also go over anticipatory guidance and what to expect in your child's development in the coming months. Vaccination, if needed, will also be given at these visits.
Continue Learning about Children's Health