Cardiovascular exercise strengthens your heart, increases your lung capacity and creates endurance. Here are several heart and lung strengthening exercises:
Running
Brisk walking
Swimming
Biking
Working out on cardio equipment
Aerobic classes or DVDs
When the exercise becomes too easy, which usually means that you can have a full-blown conversation, then it's time to bump up the intensity. You have to up the ante if you want continued results.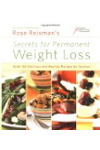 Continue Learning about Cardio