Aerobic exercise is any activity -- walking, running, swimming -- that requires sustained movement of the large muscles of your body, such as the thighs, butt, back, and chest, for at least 10 minutes. These activities challenge your heart and lungs and keep them healthy. With regular participation, you will be able to sustain longer periods of activity without getting tired.
Any exercise that raises your heart rate is good exercise. If you are looking for something in specific then trying choosing from the list below:
Walking
Jogging
Running
Sprinting
Biking
Swimming
Playing a sport
Jumping Rope
Jumping Jacks
Step Aerobics
Kickboxing
Again, much of this will depend on your goals but all will surely be great aerobic exercises!
Aerobic exercise is also called "cardio" because your heart and lungs are working harder than usual to deliver enough oxygen to fuel the workout. The more intensely you exercise the more of a workout your heart and lungs get. Aerobic exercise, which is defined as any activity that uses large muscle groups, can be maintained continuously, is rhythmic in nature, and elevates your heart rate and breathing.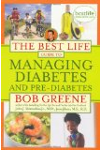 Continue Learning about Cardio