When you are looking for a breast surgeon, you need to do your homework. Most importantly, the doctor should be a board-certified oncological surgeon who is trained in general surgery as well as oncology or fellowship in oncological general surgery of the breast. Years of experience and judgment are very important as well. Determine which hospitals this physician is affiliated with and which universities he or she works at. Look at countless numbers of before and after photographs of the same surgery that you will undergo and determine during your consultation with the surgeon if you are comfortable with his or her decision and if not, you should consider getting another, if not two or three, further consultations.
The following are some questions to ask your prospective oncologist:
Are you board certified in your specialty?
How much experience do you have in treating my type of cancer?
What are the privileges gained from using your hospital?
The following are some questions to ask yourself when choosing an oncologist:
Did he or she listen and address my concerns in a way I understood?
Did I feel rushed?
Was the staff helpful and compassionate?
Are the office hours compatible with my schedule?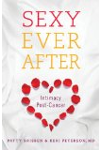 More About this Book
Sexy Ever After: Intimacy Post-Cancer
Recent studies show that 40-100 percent of men and women who have been treated for cancer have experienced some level of sexual dysfunction. Sexy Ever After: Intimacy Post-Cancer will help you...
Before you can start getting the cancer care and treatments you need, one of the earliest and potentially scariest decisions you have to make is to find a top oncologist and a top breast surgeon. This may seem like a daunting task unless you happen to have a brother-in-law who is an oncologist or other personal connections. To find a top cancer team - including a medical oncologist who manages cancer treatments, a radiation oncologist who specializes in radiation therapy, and a breast surgeon who performs surgery – make sure you ask the following questions:
1. Are you board certified? What are your other medical credentials?
2. What is your experience with my type of breast cancer? How many breast cancer patients did you examine or operate on during the past twelve months?
3. May I speak to at least one of your patients to see how they made out in these same circumstances?
4. Which hospitals are you affiliated with?
5. Are you affiliated with any medical schools?
6. Are you involved with any ongoing cancer research projects or clinical trials?
7. Are you part of a tumor board or a cancer center that holds regular meetings to discuss patients' cases and treatments?
8. How will you help to involve my family and loved ones in my care decisions? Do you offer support services and more information about breast cancer?
9. Please describe your preferences for communicating with your patients.
10. Who covers for you when you're on vacation or aren't available.
11. How important is it for a breast cancer doctor to be current on cancer research?
When describing their worst experiences with doctors, patients often cite arrogance, dismissive attitudes, and "callousness," rather than lack of technical expertise, Ohio State University researchers found in a 2006 study at the Mayo Clinic. So not only do you need a technically capable doctor, but also one with whom you can feel comfortable and who will treat you and your need for knowledge about your disease with respect.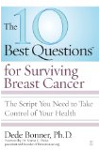 Continue Learning about Breast Cancer Treatment