Saline implants have advantages over silicone gel implants. Ruptures are easier to deal with. Incisions are smaller. Unfortunately, saline implants still block mammograms.

In November of 2006, the Food and Drug Administration (FDA) approved silicone gel implants, allowing their return after a fourteen-year absence. The newer gel implants have a thicker "cohesive gel." If it leaks, it is not expected to travel as far. However, there still is a question of whether the new gel is really a semisolid at body temperature, or whether it turns into a runny goo. I believe that the gel will spread out, similar to the older material, perhaps at a slower rate. Breast implant expert Dr. V. Leroy Young of St. Louis says this will not happen. In these new implants, the silicone gel is dense enough to rebound to its original shape after it is touched. This allows different shaped implants to be created, opening up new possibilities for women. For instance, if a woman has very little tissue in the bottom of her breast, then a shaped implant can add more volume to this area.

These implants are allowed in women ages 22 and older, presumably because their breasts are fully grown. Gel implants require special consent forms, training courses for board-certified plastic surgeons, and long-term patient tracking. Most important, patients will have to have an MRI (magnetic resonance imaging) three years after the surgery and every two years thereafter. Dan Schultz, M.D., F.A.C.S., director of the FDA's Center for Devices and Radiologic Health, told me that "the FDA now has enough information about the behavior of breast implants to be able to write a label, giving women and their physicians enough information to make an informed decision." If the implants rupture, the FDA advises removal with possible replacement.

Unfortunately, there is no perfect breast implant. Saline implants are really just water balloons. And they feel like water balloons. I tell patients that the implant procedure is for looks, not feel. All women feel the implant -- in particular, its folded edges. As breasts sag, many women can see these ridges. Troublesome while naked, breasts supported by a bra or a bathing suit rarely show these wrinkles. On the positive side, they are positioned uninflated, through much smaller incisions, and inflated once inside the pocket. When they rupture, there is no leakage of gel. Gel implants have the advantage of a more natural feel with less wrinkling.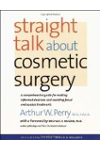 The main difference between silicone and saline implants is the content within the implant bag itself. Both saline and silicone implants shells are made of dimethyl siloxane, which is a silicate elastomer. In saltwater, or saline implants, normal saline or lactated ringer water solution are placed into the saline implant in a sterile technique. Silicone gel implants are pre-filled with viscous cohesive silicone gel material. As a result, saline implants can be titrated in terms of volume in the operating room. However, silicone implants are a one-size only device. Silicone implants are most useful in thin women and those who have undergone mastectomies for breast cancer reconstruction. Saline implants are useful for women who have an ample amount of breast tissue which will hide the visibility in rippling that may occur.
Implants are soft silicone sacs, inflated with either saline solution (salt water) or a synthetic silicone gel. Until 1992, when the FDA banned silicone-filled implants (except for use in controlled clinical trials among women seeking breast reconstruction), 90 percent to 95 percent of the implants contained the silicone gel because it had a more pleasing look and feel than the saline-filled implants. Since the 1992 ban, 90 percent to 95 percent of the implants have been saline-filled.

This answer is based on source information from the National Cancer Institute.
Continue Learning about Breast Augmentation