What medications can interact with arginine supplements?
L-arginine can interact with other medications, especially the following:

- anticoagulants and anti-platelet drugs such as warfarin (Coumadin), heparin, or clopidogrel (Plavix)
- blood pressure medications
- blood sugar medications
- diuretics like spironolactone (Aldactone)
- esomeprazole (Nexium)
- estrogens
- nitrates
- pain relievers such as aspirin, ibuprofen (Motrin, Advil), and naproxen (Aleve, Anaprox, Naprosyn)
- PDE5 inhibitors such as Sildenafil (Revatio, Viagra), Vardenafil (Levitra, Staxyn) and Tadalafil (Adcirca, Cialis)
- progestins
- ranitidine (Zantac)

Also, use caution in combining L-arginine with dietary supplements such as: lysine, Ginkgo biloba, garlic, saw palmetto, potassium, and any supplements that can raise blood sugar levels or increase the risk of bleeding. Be sure to tell your doctor about all the medications and supplements you take before taking L-arginine.
Continue Learning about Arginine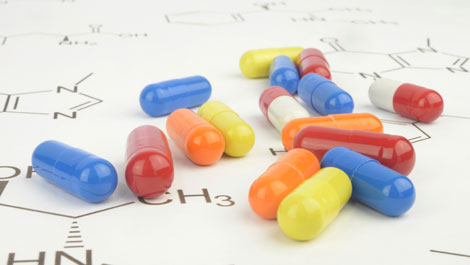 Arginine is a semiessential amino acid. Supplements are sometimes needed as the body may not make enough at times. Arginine is needed to make nitric oxide which relaxes the blood vessels. It also assists in the production of creat...
ine, a protein that builds muscle mass.
More