Thick, green or yellow mucus does not necessarily mean you need antibiotics. Mucus is often thicker in the morning after pooling and drying in the nose overnight, and you might notice that the mucus becomes clearer throughout the day. Signs that you may need an antibiotic include symptoms for greater than 10 to 14 days, initial improvement in symptoms followed by sudden worsening, severe sinus pain or tenderness and fever. Please see your doctor for further evaluation if these symptoms are present.
A common misconception exists among those suffering from cold and or flu symptoms regarding the color of the mucous. This is an important point. Patients do not benefit from antibiotics even in the presence of green or thick sputum. That is, the color of the sputum was not found to be an indicator of bacterial involvement as viral pathogens also produce thick yellow and green tinted mucous.

So when you have a cold, a fever, sore throat, body aches, nasal congestion, and are coughing up thick yellow or green mucous, medications are not indicated and are not supported by the scientific data. In fact, medication will not make you get better faster and will not prevent further complications.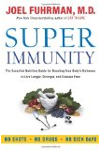 Continue Learning about Antibiotic